With so many vitamin options, many women find it confusing to choose the right vitamins for their personal needs.
For any woman, keeping her body healthy is an important task. There are different vitamins for each stage of a woman's life: whether she is pregnant or pregnant. in childbearing age, will take; Folic acid to have a healthy baby; if you are in the years after menopause, you will take; calcium supplements for healthy bones.
Daily regimen
It's no secret that vitamin use is common for most. In fact, a recent Gallup poll concluded. that 54% of women take a vitamin daily. The reasons to take vitamins and the different ways to do it are endless, for example, to prevent diseases, such as cancer or osteoporosis, or simply to cover the nutritional needs that your daily diet lacks.
Retribution
For most Americans, having the means to get these essential nutrients is simple, but there are many who aren't so lucky. In an effort to improve the everyday health of people everywhere, Walgreens has teamed up with Vitamin Angels, a nonprofit organization that helps at-risk populations receive life-saving micronutrients.
By purchasing select health and wellness supplements at Walgreens, customers will make a difference—helping children and mothers at risk. With each purchase, the company will donate 1% of vitamin sales to provide essential vitamins and minerals to 100 million at-risk children and mothers in the United States and abroad.
"Walgreens mission is to help people recover, stabilize and live well. In addition, we are proud to support the cause of Vitamin Angels," said Robert Tompkins, group vice president and general commercial manager. "Through this program, our customers collaborate with many lives when they need to cover their health and wellness at Walgreens."
For more information, visit www.vitaminangels.org and&nbsp ;www.walgreens.com.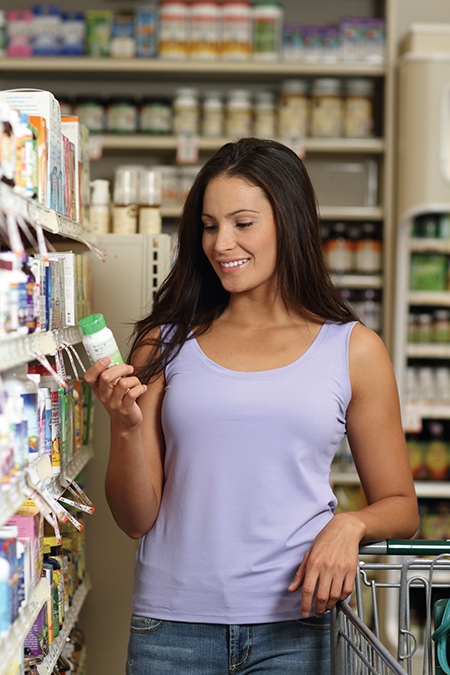 Trends in female nutrition
The public receives a lot of information about women's specific nutrition, from television interviews to local news on late-night shows. Use this list of some of the more popular vitamins and supplements that have recently made headlines to decide if they fit into your health and wellness regimen.
Multivitamins
While most of the nutrients in multivitamins can be found in food, taking them daily will allow you to get the most out of them. cover any deficiencies. The daily intake of multivitamins meets all the daily nutritional needs. When shopping for the right product, remember that not all multivitamins are created equal. Some multivitamins offer multiple nutrients for a specific age group or function, such as Centrum Silver Multivitamin Tablets for Women 50+, which provide additional benefits for breast and bone health.</p >
Omega 3 supplements
Various health professionals have praised the heart health benefits of omega-3 fish oil supplements, perhaps one of the most talked about nutrition products on the market. Research studies support, but are not conclusive, the idea that consumption of the omega-3 fatty acids EPA and DHA may reduce the risk of coronary heart disease. Nature's Bounty Dietary Supplement Odorless 1000mg Fish Oil Softgels have a special coating to minimize the unpleasant taste that often lingers in the mouth after ingesting these types of softgels.
Vitamin D
Many people obtain vitamin D through exposure to sunlight, and it can also be found in small increments of consumption of fatty fish, dairy products, and fortified cereals. Vitamin D3 supplementation (700-800 IU per day) has been shown to reduce the risk of bone loss and fractures in people aged 62-85 years. Those looking for a convenient way to get the vitamin D they need for optimal health should try the Finest Nutrition 5000 IU vitamin supplement.
Calcium
The body needs calcium for strong, healthy bones throughout life. This bone-strengthening nutrient reduces the risk of osteoporosis. To increase your calcium intake, try Nature Made Calcium Dietary Supplement with Vitamin D, 600 mg liquid softgels, which provide additional vitamin D to promote calcium absorption.
Folic acid
Commonly consumed by women who are pregnant or wanting to become pregnant, this nutrient reduces the risk of neural tube defects such as spina bifida in infants.
For those who want to improve their health and wellness, a general understanding of the various uses of vitamins and supplements may be the personal key to longevity.
Prevention for women
Take advantage of health screening services at a select Walgreens health care clinic or your local Walgreens pharmacy. Some of the services include the following tests:
Cholesterol
Blood glucose
Blood pressure
Body composition
Talk to your doctor about the test results.